A well-spent week. At least when compared to the slacking days. Since I can change the date to the post, I shall post accordingly instead of lumping them into one. =)

Lets start with 15-07-2005. Its Convocation 2005. My Convocation. Everything was a rush. The ceremony was boring. Everybody's studying so hard for that moment in stage which lasts less than 5 seconds on stage. I wasn't as happy as I wished I could. I know the reason - I'm bothered. Nonetheless, taking pictures are part and parcel of convocation. Here are some few I picked to display here.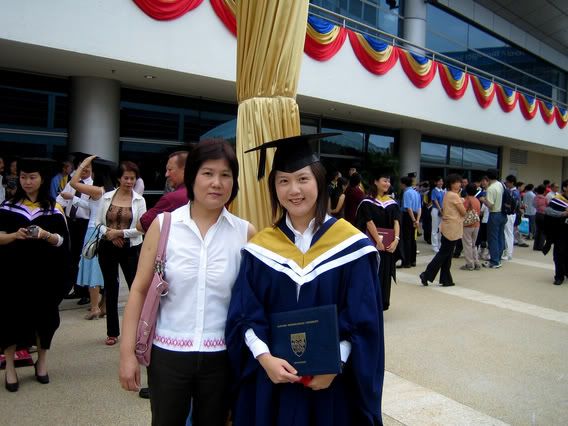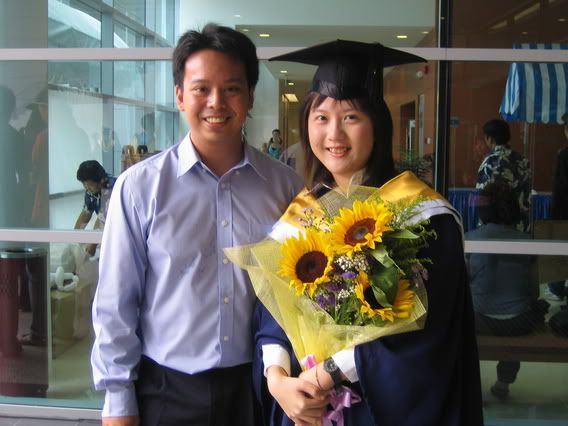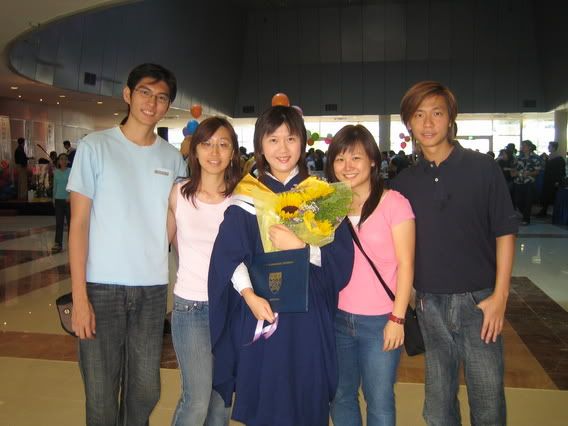 Nice pictures ya.. More and be found here!
http://photobucket.com/albums/b296/flowerprint/Convocation%202005/Convo%20Day/
After having much fun taking photos in ntu and hall 6, we proceed to Sakae Sushi for a much awaited buffet. I do enjoy myself, though I really wish it could be the happiest day in my life. To date, I still have not experience my happiest day..